AGAINST THE LOGIC
My collection AGAINST THE LOGIC contains pieces and experiences beyond fashion. The collection is worth noticing, worth knowing and worth owning. 
My goal is not to create practical nor beautiful garments, but to present linen fabric in more contemporary way. 
The collection is highly influenced by FLUXUS movement and its attitude. FLUXUS is all about experimentation and new ways of thinking. 
I hope that my collection can open the space for people to respond to my work on their own terms. It can easily show the limits of their thinking or the opposite – their open and broad approach.

Wrinkly, bold, sexy, emotional, and full of contrasts.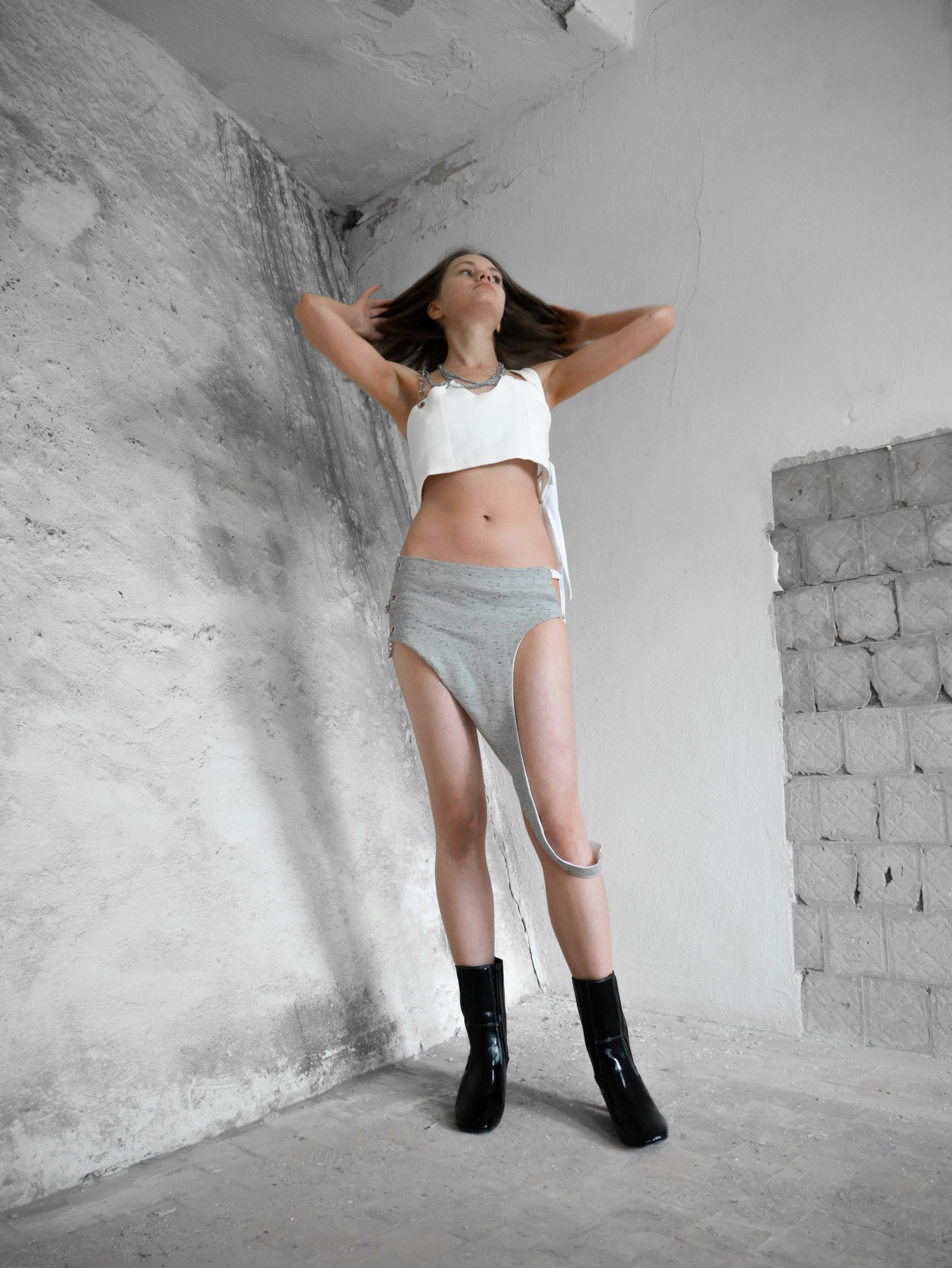 Kontakt:
Ruta Malinauskaite
malinauskaiter@yahoo.com
Photos by: Arvydas Skrebe